New Game: Bernard and Hank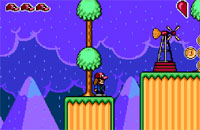 At the beginning of the year Hayo finally released the highly anticipated Bernard and Hank and it did not disappoint. Also at the time of writing ranking in at number 10 as one of the highest rated games of the site. This game should not be missed and you can download it right here. While your at it why not read a cool review and interview that was made about this game.


Click Convention 2005 U.K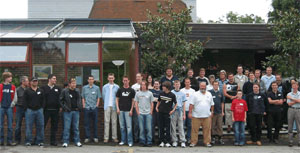 With MMF 2 coming up and the convention moving back to the UK everyone was very excited to see what would be presented this year. And it did not disappoint. With mmf 2 news, phone ins from other clickers and new games the click convention 2005 was a high success. Our very own Admin Circy wrote one of his best articles on this convention and you can read it right here.



New Book: Make Amazing Games in minutes
2005 was also the year where Jason Darby wrote his own book called Make amazing game sin minutes. Its a great read for anyone getting into the whole game making process with click products and it also featured a demo TGF 2. You can buy the book right here at amazon.com

New Game: Crystal Towers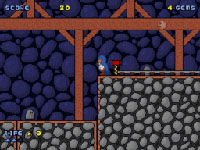 Also our very own daily click admin Wong surprised everyone by starting the year off with a bang. He released Crystal Towers, a great platformer that not only won gotw but got a tremendous response. With 25 levels it would take you a while to finish this one. The quality was to be seen everywhere from the graphics to the gameplay. If you have not tried the game out then give it a go on this link right here.
Multi Media Fusion 2
Speaking of TGF 2 and MMF 2. Back at the click convention clickteam revealed a cool new MMF 2 demo, but only the folks at the convention where allowed to try it out. In 2005 there was still this big cloud of secrecy concerning MMF 2 but everyone knew that no matter what the product should see a release date in 2006.
The end Of Click Island

2005 also was officially the last year for Click-Island, the site officially closed down around the end of march. ClickIsland focussed on reviews and interviews and news from around the community. Juggling 2 sites at the site time did not work out and I decided to close the site down. High notes for the sites where the many reviews and interview made and the "Picture me this Compo" This popular compo will hopefully come back to the daily click. Some reviews and interviewed where stored on the daily click site on a secret location. You can find the click-island review page here.
Tigerworks no more, hello Noz Software
In other news this year, active member Tigerworks shut down his compay to form a new company with Herb called Noz software. Questions where raised if his high profile game Terminal Orbit would still be finished and Tigersoft let everyone know it was still under development hopefully it will see a 2006 release
Rikus becomes a daddy.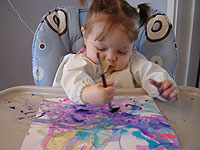 And yes i have to mention this but this was also the year where my beautiful baby girl Julia was born. You can see my initial news post here, with lots of comments from all the folks around the site. Also i could not resist by playing the proud dad and posting a new pic.


FreeWare top 40 Returns!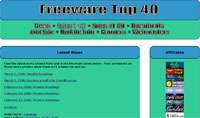 Aaahh yes, this was also the year where we saw the return of the free ware top 40! Created by respected member of the community Caderay, the site is highly successful and hopefully it will be around for a long time to come. You can visit the site right here.



The Start Of the Daily Click Game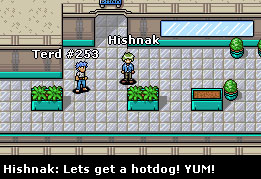 Jonathan Smeby started a forum topic in 2005 suggestion the making of a Daily Click online game. The forum topic took off and before anyone knew it 30 pages where filled with people talking about it. A team was assembled with Radix leading the group, Flava doing the programming and Hisnak and Jonathan doing the graphics, the project was off to a good start. However by the end of the year it came clear there was trouble with he project and one of the main reasons for it not being finished -yet- is because of lagging problems. The last news bit about the project was that the team was going to wait for MMF 2 to hopefully remove the lagging problems.
The Daily Click Christmas Compo!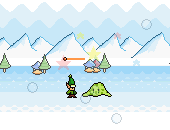 With Circy leading this great new compo, this was, as it would turn out be one of the most successful comp's the dc had made up until that time. While the compo was also very well organized to begin with the prices where lining people up to. The winner would get a copy of MMF 2. And by the time the compo was over community member "CYS" claimed victory with his game: The Elf Brothers. Circy made a special page for the compo itself where you can see all the results but also download all the games.


More new excellent games.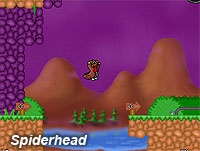 2005 saw many great new games. Including Dual Toys created by diefox and Double dragon fists of rage created by Mig 2, and lets not forget Spiderhead created by BlackGaze with its incredible graphics and gameplay and even if it took him over a year to finish the game it was worth the time and efford. Great job! Its impossible to name them all but have a look at our gotw page where the weekly winners are listed.



Daily Click Upgrades and Downtime
Like with every year the Daily Click experienced some down time with the provider. At one point it got so bad that Clubsoft moved the entire site to his own backup server where the site has been running at until now. Clubsoft also made many improvements in 2005 to the site. Many bugs where fixed and the site was also upgraded to version 4.0. The only thing left to do was to implement some new features and find someone who could do some new skins for us. With the new version it ia possible to change the skin on the user page. You never know but maybe this will be implemented in 2006.
---
As you can see folks, 2005 was a very interesting year with many things happening, its been a great year gaming wise to. 2006 however should be a prime year for the click community because it looks like this will be the year where Clickteam will finally released MMF 2 and TGF 2, its going to be a very interesting year and i 'm sure like you we all can't wait to be a part of it all.