Tops the pig 2
Author:
AndyUK
Submitted:
11th October, 2002
Favourites:
0
Genre:
Platformer
Downloads:
437
Rated:




Tops is back
this time he has to save the pig village
a nasty creature called Mcdoss has kidnapped them all because pork is his favourite.

Tops has to get thorugh around 12 levels of action

no level is the same
you may have to collect some items on one level
and simply get to the end in the next

By Algames

Note:
The download probably wont work directly

so you could
paste the link into address bar
right click and save as
or go to

www.geocities.com/algamesuk



Review This Download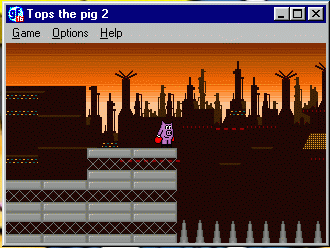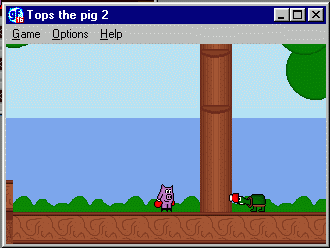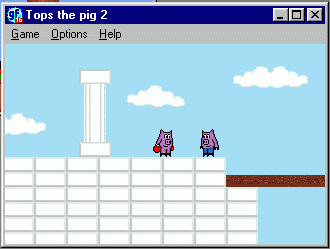 http://www.geocities.com/algamesuk/tops2.zip (490kb )
Please Note: The server this files is hosted on does not allow direct linking, if you are having trouble downloading this file, right-click the URL and select Save Target As.



AndyUK
Mascot Maniac
Registered
01/08/2002
Points
14586




Is this worth a look? Let others know!

Favourite