Jonny RPG
Author:
Museum CareTaker
Submitted:
2nd August, 2019
Favourites:
1
Genre:
Adventure
Downloads:
254
Rated:




Edited By Joshtek on 24/08/2019

This experimental semi-autobiographical action adventure game by Jonathan Smeby won Game of the Week #114 back in December 2004 with a record-breaking 110 votes.

What people said about the game back in 2004:
The author: "Featuring pure randomness, dancing pirates, and the end of all reality. This has been the most popular game, and also one of the funest to make too!!"

Nuklear41: "The great jonny smeby has released his highly anticipated game! Does It Conain its beef when it gets releced. It certainly does. This is the most time consuming and crappy game that was ever made, but it is soooooooo cool. I can't get enough of the goats and the punches and the flashbacks. It is one great adventure... I shall give it a (carbonated cheese) 10 OUT OF 10!! woooohoooo for jonny." https://create-games.com/review.asp?id=2737"

Jimmy Brzezicki: "Letís put it this way, I found myself playing this instead of Half-life 2. You can't give a game much bigger praise than that. This isnít just a brilliant click game, itís the very epitome of what an independent game should be; it's unrestrained by the bounds of publisher control, and it recognises the freedom and goes off dancing in the woods as a result. Very few games do that." https://create-games.com/review.asp?id=2739

Pete Nattress: "It's as much a voyage into the mind of its creator as it is a game, as much a piece of modern art as a piece of entertainment... Jonny RPG is set to have you amused for a fair time if you approach it with the right frame of mind. Accepting the humour and randomness that drives the game's transitions is a key part of this process, and tolerating the more irritating parts will also help. Still, despite the inevitable flaws, Jonny RPG is a game that is immaculately well presented and, in most parts, fun to play. A recommended download." https://create-games.com/review.asp?id=2741

Stephen [NeonairGames]: "After waiting for this game for so long, and with all the fads it's caused, there is absolutely no excuse to not download it. Anyone who'd enjoy a little walk away from reality...well, a little walk far enough from reality to almost destroy it, this game is worth the time to download even for the 56kers

that are still remaining out there! Overall, this game deserves a very, VERY extra super duper PINK


9/10!!

" https://create-games.com/review.asp?id=2743



Review This Download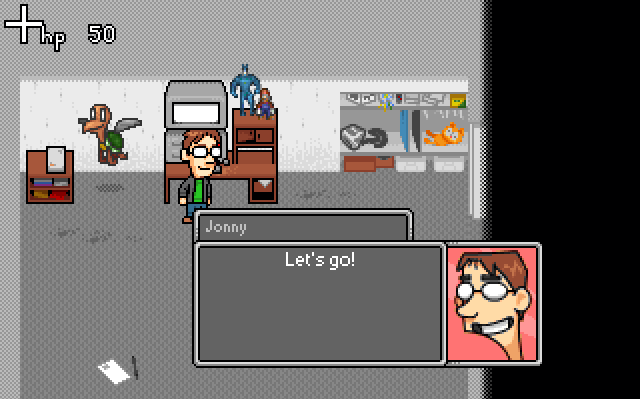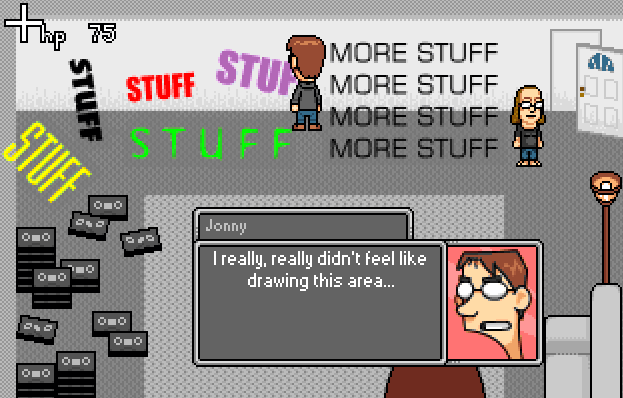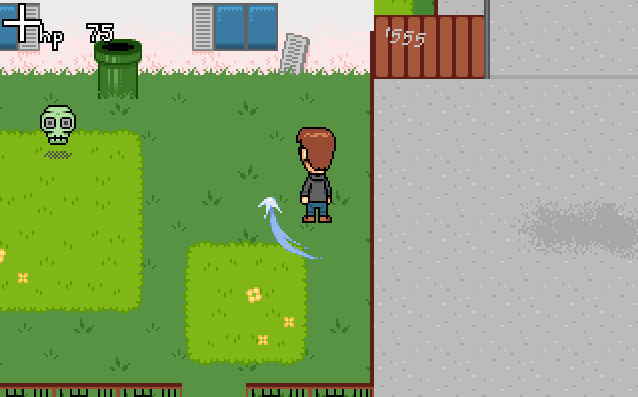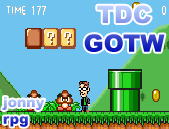 http://www.create-games.com/uploads/JonnyRPG.zip (16.3 mkb )




Museum CareTaker
The Museum Caretaker
Registered
19/05/2009
Points
523700
Is this worth a look? Let others know!

Favourite