Smalest game ever
Author:
eliris
Submitted:
23rd November, 2011
Favourites:
0
Genre:
Retro
Downloads:
66
Rated:




Edited By eliris on 11/25/2011

So the reason why I made the game was to try to know how will people feel about a game that is 32x32 of resolution
Controls:
arrow keys,as for the second game, shift to jump,

the goal of the game is to reach the bottom line without being hit by the red dots
second game is just a demo of a pixel perfect movement
Have fun!



Review This Download



http://www.mediafire.com/?tz9edt2ykum5vkb (925 kkb )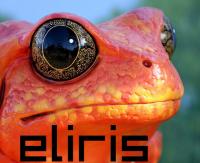 eliris

Registered
14/05/2010
Points
1707


Is this worth a look? Let others know!

Favourite