Horror land
Author:
eliris
Submitted:
20th July, 2010
Favourites:
0
Genre:
Platformer
Downloads:
83
Rated:




Edited By Steven Nomena Andriantsiratahina on 7/21/2010

Well guyz (and girls) this is the first game I submitted to TDC, please enjoy, I used platform movement and clickteam Multimedia fusion 2 library,
Strory:
After taking some holidays, mugs is returning home, but suddenly found out the city was full of beasts, it's your time to control mugs and defeat all beasts so everyone and those little cowards will return home.
Please enjoy!! my first game on the daily click.



Review This Download



http://www.mediafire.com/?ojgdmw41yg1 (1.55 mkb )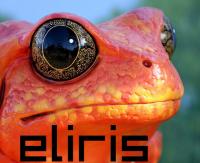 eliris

Registered
14/05/2010
Points
1707


Is this worth a look? Let others know!

Favourite