Review: Knytt Stories
| | |
| --- | --- |
| Author: | Broomie |
| Added: | 06/09/2007 |
| Overall: | |
| Average: | 8.6/10 |

Ahh, Knytt. The third in ethereal platformers made by Nicklas_N. The previous games, Knytt and Within a Deep Forest have already received critical acclaim and have reached a high mark in the indie gaming scene, often being referred in top freeware Indie games amongst other similar lists. And it's no surprise either! It's hard to describe why they're such great games, so I'll try my best in this review to tell you, but to really get the most of it, you're better off playing the game for itself.

Playing the previous two games and enjoying them, I was very surprised and happy to see that Knytt Stories had been released. I put my Wii on standby, and paused my Klaxons CD and clicked the download link. After extracting it and adding a shortcut on my desktop I gave it a spin.

The presentation is nothing short of... well interesting. I'll be fair in saying that the main menu shares no resemblance to the game itself. The ambience is there but if you've never played any of the Knytt games then when you pear at the main menu for the first time, it's hard to know what you're expecting until you start the game.

Yet the functionality is there, the menu allows you to view the tutorial which is greatly done and for any new people who haven't played the previous games should take a look at this first. And you're also allowed to install new levels as well with the build in level maker. More on that later.

Now here is where Knytt Stories shows it's true colours. The gameplay is brilliant. For something so simple in controls it's so additive. You play a tiny little character (a Knytt) called Juni who must explore the realms of huge levels by running, jumping, climbing and dodging your way through and past enemy attacks. There is no real mean of defending yourself in this game. You can't attack enemies at all, you just simply have to get out of their way or use your magic to get past them. You don't start out with all these powers though, you gradually gain them by each level you conquer. These powerups allow you to jump further to the next level or glide to a certain part using an umbrella. Either way though, each powerup has been implemented well and are very fun to use as well. Knytt Stories simply consists of jumping to and from different platforms without dying. It's a platformer but nothing like Mario or Sonic but more of an adventure platformer. Think of Lode Runner but bigger and more ambient. You can use each of your power ups to venture forth into complete different sections of the level. There is a slight bit of backtracking but not too much, so you won't find yourself moving left to right too much, but it is needed. My only quarrel is that it is a little bit on the easy side. Some parts require logic and wits to find out how to get past a certain puzzle. However, if you do fail and die you can come right back to life from the nearest warp point and try again. Unlike the traditional platformer, you don't have a life counter or even a score counter. If you die, you just go back to the point you last saved at. Although this is a lot less frustrating, the game becomes more quicker to complete and therefore, loses some of it's magic. If you've played the past 2 games, you'll find the gameplay is slightly similar but has improved much more in this game. I didn't seem to get stuck or get into any unnecessary bug halting the game. The gameplay though is what really makes this game so fun and is the best thing about Knytt Stories.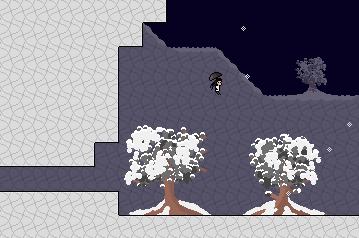 Screenshot 1



The graphics in Knytt are very nice but very simple. I'm not complaining however as I personally thought the sprites were great. The character you play is a tiny little Knytt that doesn't hold a lot of detail. He has standard animations like running, jumping and climbing which all look nice and play very well, but they just seem a little bare. When you die you simply turn into a puff of smoke and return to where you last saved. All in all, the sprites and animation, although basic, are still great in their own way. Much like the Wii though, it's the gameplay which matter, and that strongly applies with Knytt Stories. The background art however is great. Each level has a different background which gives off a nice environment to each level you are on. The first few levels are of the desolate wasteland and in the background you'll see an alienated cityscape which adds so much more to the game in terms of the mood. The graphics on a whole though, isn't what makes this game so addicting. Yet it's enough to want you to play more to discover what else the Knytt world has to offer!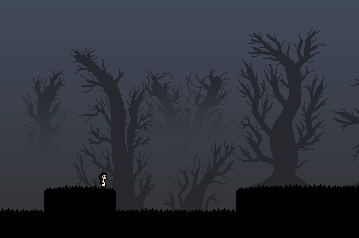 Screenshot 2



The music is also what makes this game. The music really adds to the levels giving a beautiful ambience throughout each level you pass through. The music and sound effects are probably my favourite part about this game. Each level you enter, music which accompanies the levels theme, whether it's deep within watery caves or even in a spooky setting, the music fits very well but will only play briefly. In it's place you'll only hear natural noises and a continuous string of low pitch chords. The sound effects are very simple as well and don't really need any specific mention, but they fit well with the game to say the least.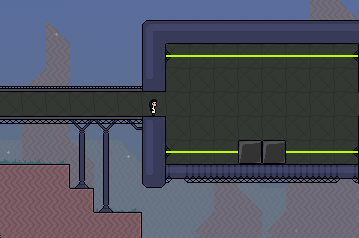 Screenshot 3



Unlike the previous Knytt games, Knytt Stories is designed to allow the player to create the story and pretty much the game themselves. The story which comes with it, 'The Machine' is a very easy game and you'll find yourself possibly completing it in one sitting. Yet the point is to make your own story or download others so the game will never go dry. This is done with the level editor that comes with it. Although I haven't really played around with it, it seems you can do a lot with it. With this, Knytt could pretty much last as long as possible. Unless of course another sequel comes out, which may be apparent due to the popularity of Nicklas's games.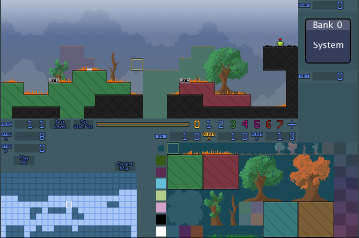 Screenshot 4



Overall, Knytt Stories is a worthy download and a great successor to the previous games. Although the game initially is easy to complete, you'll find yourself looking for other levels to play to make the most of the game. If you haven't already played the previous games, I would seriously recommend it. Knytt Stories is more of a sandbox game in comparison to Knytt which is a full adventure. If you want to create your own small adventure or even create a huge level landscape then Knytt Stories is perfect for that. To sum everything up in one little word, the best thing to say is... fun! The game is a lot of fun and very addicting. I highly recommend it to anyone. I wouldn't call it a time waster or anything like that, but something that you can enjoy and have fun with for a long time.


| | |
| --- | --- |
| Presentation: | |
| Gameplay: | |
| Graphics: | |
| Sound and Music: | |
| Lastability: | |
| Overall: | |

Download This Game
Broomie
iInfamous/i
Registered
30/08/2002
Points
929