Ice Hockey Championships
Author:
Chris Burrows
Submitted:
6th November, 2002
Favourites:
0
Genre:
Sport
Downloads:
252
Rated:




Recently i downloaded an Ice Hockey game made by Steve Wardale and it inspired me to make one.

It is only for 2 players at the moment.

The only features it has at the moment is that you can set how long the game goes for.

Please give me feed back.

By the way this game took 45 minutes to make but i am going to do more to it.



Review This Download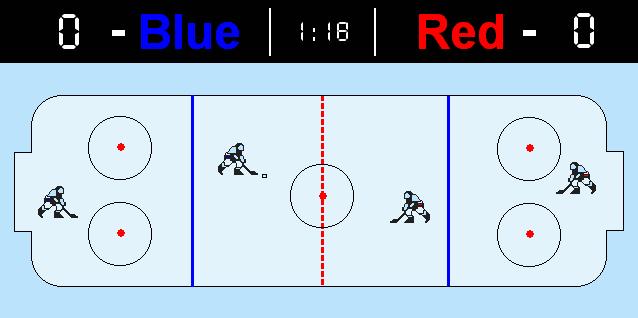 http://chris_jon_burrows.tripod.com/icehockey.zip (278kb )
Please Note: The server this files is hosted on does not allow direct linking, if you are having trouble downloading this file, right-click the URL and select Save Target As.



Chris Burrows

Registered
06/11/2002
Points
839
Is this worth a look? Let others know!

Favourite