Review: Necropolis Rising
| | |
| --- | --- |
| Author: | Hill Gigas |
| Added: | 18/10/2007 |
| Overall: | |
| Average: | 8.5/10 |

Well it was the name of this game that caught my attention, then the awesome (but still brief) intro scene that pulled me in, and the very cool tunes that kept me playing! It's a nice package for the casual gamer!

The game kicks off with a very nice intro, probably one of the best I've seen, AND it's just the right length. From there, all further cutscenes are skippable. This fact alone sets the author on a respectable level in my book.

The gameplay in this game is decent, but always good enough to do what your trying to do. Your character may occasionally get snagged on something, or go into convunsions against a big rock, but he can always get the job done against a skeleton or a rogue warrior. Menus are easy to navigate, and the world is very fun to explore.

Graphics in this game are very well done. They are simplistic, but they are done with such style that you won't care. Characters are colorful and fun to watch. I liked the enemies a lot. The world you explore is also very well done. Castles are large, dark, and omnious. Enemies and items all have a unique look and style to them.

The sound is excellent in this game. The music was well chosen and suits the game perfectly. The music added an extra layer of atmosphere to the overworld as well as the cutscenes.

Lastability will depend greatly on your patience with the very high difficulty level. This is like Zelda, but with the difficulty of Hydlyde (for those who have played that impossible game). Enemies "grow" out of nowhere, and stand a pretty good chance of getting in a hit if you aren't careful. There are also invisible traps which ate my lunch on more than one occasion. For players who stick with it and find ways to overcome the initial difficulty, a great adventure awaits!

I recommend this game to any fan of adventure and rpg games. The world is well built, the characters are fun, and the story is fitting for a colorful, campy rpg. I enjoyed it, and I think most other people will as well!


| | |
| --- | --- |
| Presentation: | |
| Gameplay: | |
| Graphics: | |
| Sound and Music: | |
| Lastability: | |
| Overall: | |

Download This Game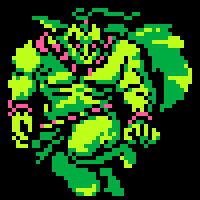 Hill Gigas
Reviewing Madman
Registered
07/06/2004
Points
257