S&K in Ghetto Island
Author:
joelr_2000
Submitted:
16th March, 2004
Favourites:
0
Genre:
Platformer
Downloads:
91
Rated:




Edited By joelr_2000 on 3/31/2004

Sonic and Knuckles like you've never seen them before, fighting their way through the run down streets of "Ghetto Island". Drive by's, colt 45s and gangstars are just to name a few of the added elements in this different sonic clone, made in Games Factory.

GamePlay:
Same idea as all other sonic games, to kill an enemy you need to be spinning, if not youl lose your rings, you can recover them, if you get hit when you have no rings you lose a life, etc etc.
As well as this, knuckles also has a gun. By click with the left mouse button, knuckles gets out the gun and a target will appear and knuckles will aim for it. While he has his gun out, control is disabled but you can control the target with the mouse. To shoot the gun, click the left mouse button, and right click to put it away and restore control.

Warning: Contains Mature Language

Click the screenshots to view them.

Check out our new site:
http://www.angelfire.com/fang/joelr_2000/



Review This Download




http://www.angelfire.com/fang/joelr_2000/gidemo.zip (2.37mb )
Please Note: The server this files is hosted on does not allow direct linking, if you are having trouble downloading this file, right-click the URL and select Save Target As.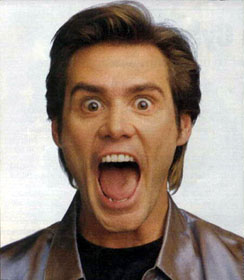 joelr_2000

Registered
22/02/2004
Points
687
Is this worth a look? Let others know!

Favourite