Review: Saira
| | |
| --- | --- |
| Author: | Sgamer8t88 |
| Added: | 15/12/2009 |
| Overall: | |
| Average: | 10/10 |

Very good presentation. The game is descibed how it is no more no less. Very well avertized for any who want to learn more about the game. If you are looking to buy this game you definatly will not be wasting your money, if the demo is any base line.

As soon as you soon as you begin you fall into a trap. Because as you start you may find it hard to ever stop. The storyline has been greatly thought out and perfected. I can not thus far find any problems with the gameplay. As for the controls they can be a little confusing at first but they are simple enough to catch onto. But do prepare to give a workout to many of the keys you may not have used very often before now.

Graphic are amazing for a platformer game. With lots of special effects and senery this game will continue to shock and awe most, if not all, who play it.

The music is great. All music fits each planet as you travel between them. One nice feature i found new to the platformer games is a radio located in your ship. So during that travel time between planets you can rock out to some tunes.

This game is a good game for a long term game. With several minigames and puzzles spread though out the game in new ways as well as the main plot this game will keep you happy for hours on end.

All things considered you should play this game if you are in need of new expirences as far as platformer games go. This game has a deep story line, fine tuned graphics, and some kick butt new feature that you will not find any where else. This game is coming to the playing table of platformer games and it has its has full of new features you never thought possible in platforming games. Whether a long time gamer or a total noob youu will definatly love this game.


| | |
| --- | --- |
| Presentation: | |
| Gameplay: | |
| Graphics: | |
| Sound and Music: | |
| Lastability: | |
| Overall: | |

Download This Game
No comments have been posted for this review.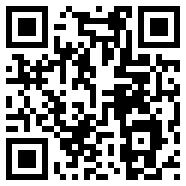 Sgamer8t88
Coding Freak
Registered
11/09/2009
Points
134