Review: Desktop RPG
| | |
| --- | --- |
| Author: | Hill Gigas |
| Added: | 16/07/2008 |
| Overall: | |
| Average: | 9/10 |

You don't see many klik rpgs, and to come across one that's as well made as this is even more rare! Desktop rpg is a real gem of a game that kept me occupied for quite a while. It's a simple but well made rpg that will appeal to almost any casual gamer.

The combat engine for Desktop RPG is very simple but very effective. You run, you battle, you run you battle, you level up, you run, you battle. It's an rpg grind, but this game makes it fun. Battles are fast and furious and leveling up is a lot of fun. There are also dungeons and bosses that make this a truly epic quest.

Graphics are great and fit perfectly for this type of game. The enemies are very well drawn and there is a lot of variety to them as well. Areas are fun to explore without a lot of empty spaces. Dungeons are short and sweet and add an extra touch of depth to the overall feel of the game.

Sounds and music fit very well in this game. The music is fitting and keeps you playing, while sound effects aren't as powerful as they could have been, but still accompany the action just fine.

Lastability will be very high for people who enjoy this kind of rpg. It's a basic hack n' slash leveler where you can beat any enemy with enough patience. There are also plenty of save points to keep the action going even if you die more than a few times. (That Lich really ate my lunch.)

Overall this is a very fun rpg experience. It has great graphics, fun sounds, lots of variety in missions and enemies, and a simple and easy leveling system. The only thing that could have added a bit more would have been a few items to collect here and there to use in battles, but that would just be frosting on an already tasty cake. Recommended for any rpg fan!


| | |
| --- | --- |
| Presentation: | |
| Gameplay: | |
| Graphics: | |
| Sound and Music: | |
| Lastability: | |
| Overall: | |

Download This Game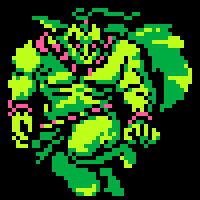 Hill Gigas
Reviewing Madman
Registered
07/06/2004
Points
257