Review: NovaWare: Typed
| | |
| --- | --- |
| Author: | Hill Gigas |
| Added: | 21/12/2007 |
| Overall: | |
| Average: | 7.67/10 |

Someone DARES to try to make a Warioware game? Well, its ok, because it totally works! I wasn't even a huge fan of the Warioware games, but this game was still a huge amount of fun to play. The best part is that almost all games use the same control keys, so you can focus on learning the games instead of frantically searching the keyboard.

Gameplay is top-notch. The games are easy to learn (but even that wont save you the first time you play most of them.) There are a lot of great microgames with a fun variety of activities. You'll be skewering carrots, reeling fish, catching your hat, playing pong and lots of other things as well. Almost all of the games also have humorous touches that really give the game personality.

Graphics are terrific. Everything has a very colorful and cartoony look, and all of the games have their own personality and style. Even the title screen really gets you in the mood for some wacky micro-game action.

Sounds and music are also great. Everything fits the game well. The music keeps you groovin', and the sounds add a lot of fun and humor. Great work.

Lastability is very high, considering what kind of game we're talking about. Keep in mind, even someone who loves this game will blow through these games in a matter of seconds. Winning or losing the whole game is usually decided in a matter of minutes, and even if you try the game several times in a row, you're still within the hour. So for a micro-game collection, lastability is high, it only suffers from being a micro-game collection! :P

I highly recommend this download for anyone. Graphics are great, sounds are fun, the games themselves are creative and funny, and unlike so many other games posted in the last few months, this game actually LIKES you! If you want to understand what I mean, just play it a few times and see if it feels like your friend or not. Highly recommended.


| | |
| --- | --- |
| Presentation: | |
| Gameplay: | |
| Graphics: | |
| Sound and Music: | |
| Lastability: | |
| Overall: | |

Download This Game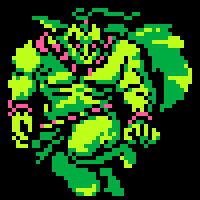 Hill Gigas
Reviewing Madman
Registered
07/06/2004
Points
257