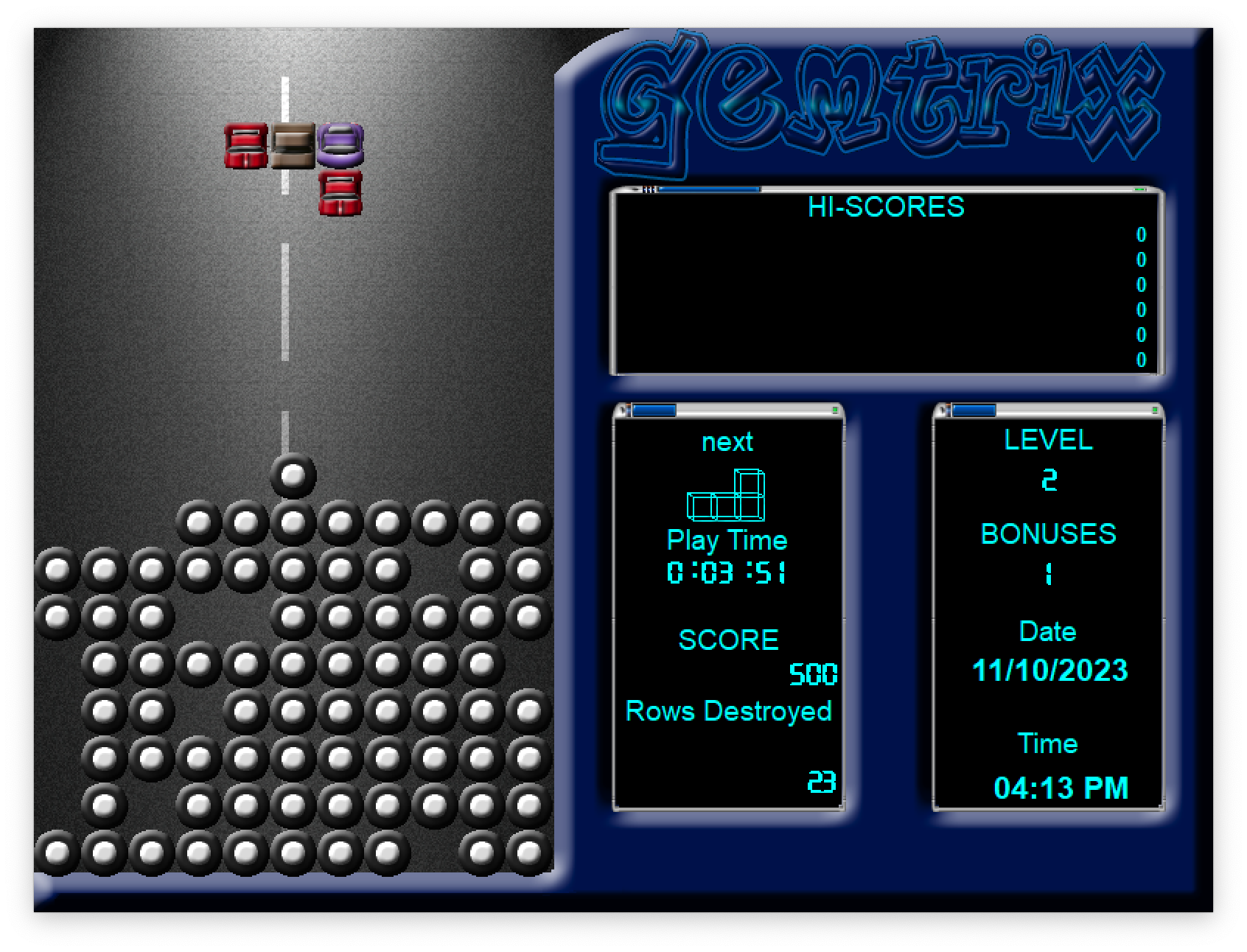 Back in 2004, an interminably long time ago now, a puzzle game called GemTrix was released and sold on eBay alongside some other unfinished projects as part of a compilation CD created by Cobra Blade.

Sadly the CD didn't really sell, but Cobra Blade has now opted to rerelease the puzzler for free, bringing a slice of nostalgia to us all :)

Comments from the Author:
"A Tetromino game I created way back in 2004 using The Games Factory Pro. I often cite it as unreleased, but in reality, 3 people did buy my AnimeVamp CDs I sold on eBay back in the day which included this game along with other projects and demos I was working on at the time. Rather than let it vanish completely... here it is!"