Everlastia
Author:
Diefox
Submitted:
10th July, 2004
Favourites:
0
Genre:
Platformer
Downloads:
228
Rated:




this is my first game posted here, its not complete, im just putting it here for debugging.

and i need help with somethings:
-id like you to check if the slopes are working properly.
-tell me how was the speed of the game in your machine.
-tell me if any other bug appears.

the controls are in the readme file inside the zip, and you also need to put the font files in your font folder.

the server doesnt support direct linking, so you should copy and paste into a new browser window



Review This Download



http://planeta.terra.com.br/lazer/fanzic/ever3.zip (1,23mb )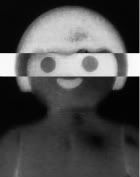 Diefox
Possibly Insane

Registered
23/02/2003
Points
3481



Is this worth a look? Let others know!

Favourite