Survivor
Author:
Metal Maiden
Submitted:
9th September, 2003
Favourites:
0
Genre:
Platformer
Downloads:
81
Rated:




Survival horror/platform game. No, this isn't a fan game or parody of CBS's Survivor series, but it was made during the first season.

For some reason this man is stranded on an island, with know memory of what's going on. Choose the right answers on what to do, do not turn your back! This island is more than it seems...

This game was notorious with my friends because there are so many ways to die! It's fun, I guess, wathing that poor man be impaled by gigantic spikes, or being eaten alive by raptors.

Beware! There are some library grpahics in this game! It was just a fun game to make at the time! Have fun dying!



Review This Download



http://www.freewebs.com/buttweaselstudios/survivor.zip (1,859kb )
Please Note: The server this files is hosted on does not allow direct linking, if you are having trouble downloading this file, right-click the URL and select Save Target As.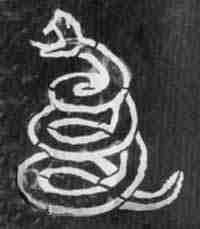 Metal Maiden

Registered
10/09/2002
Points
900
Is this worth a look? Let others know!

Favourite