Review: Zenek Zombie
| | |
| --- | --- |
| Author: | Hill Gigas |
| Added: | 10/21/2007 |
| Overall: | |
| Average: | 8/10 |

Zenek Zombie is a very interesting platforming title that can provide several good hours of solid platforming action. You control Zenek, a zombie who's wife is kidnapped by a dark... zombie(?) on a spaceship of some sort. Zenek is then granted the power to shoot a sparkling ball of energy once every 3 seconds. Zeneks mission? Walk to the right, kill what you please, and make sure to touch floppy disk checkpoints along the way!

The game is presented very well, with a good intro, a well done menu, very amusing dialog, and an interesting setup. It easily hooked me.

Zenek is using a decent platforming engine that works well most of the time. His jumps can seem a bit fast at first, but you quickly get used to it. I think its because his jump speed and height are much greater than his walk speed. But this doesn't affect gameplay much since it's easy to get used to. Levels have clear objectives, and the few times I wasn't sure what to do I quickly found out what it was.

The graphics are what really help bring Zenek Zombie to life. The main character is quirky and likable, and the levels are very easy on the eyes. The menu by itself is hilarious, with old family photos of Zenek and his wife. I really like the Zenek character, and hope that he'll be making a second appearance in a sequel of some sort.

The sound and music for this game fit very well and only add to an already enjoyable experience. The music adds to the nutty and fun feel of the game, and the sounds accompany the action well.

This game is actually quite long. Each level is broken up in a many sub-levels, each with several checkpoints along the way. The games lastability is helped greatly by good checkpoint and save systems. You are also given enough energy and lives to help keep the game from getting too frustrating.

I really enjoyed playing Zenek Zombie. It has fun dialog, a very interesting main character, and levels that are both fun and easy to navigate. This is a well made and fun platformer that will give you a new respect for zombies, and a new hatred for water. Recommended.


| | |
| --- | --- |
| Presentation: | |
| Gameplay: | |
| Graphics: | |
| Sound and Music: | |
| Lastability: | |
| Overall: | |

Download This Game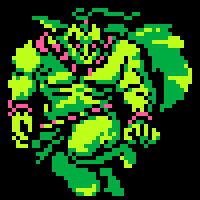 Hill Gigas
Reviewing Madman
Registered
6/7/2004
Points
130