From the first 20 event contest to GOTW games Batteling it out for first place, 2008 was indeed filled with action!
Broomie leaves as admin !
The first shock of the year came with Broomie leaving TDC as admin. With university taking most of his time he just did not have the time anymore to update the site. Be sure to check out broomies goodbye msg and the comments that followed...Broomies Final Story.


TDC Christmas compo 2008


Back in the day the chrisatmas compos, the christmas compo would be the biggest compo of the year. Admin Chris street would normally run it, and the compos saw some amazing entries! Check the link below for Chris his news update on the winners! Christmas 2008 compo results!.





The very first The Twenty Event Contest!

2008 was also the year when the very first twenty event compo was held. With this now very popular compo a game creator could only make a game using 20 events using clickteams products. The compo at the time was still held at clickteam with the gamesare website. The winner would receive $250!Click here for our original news post on the story.

.





Knytt Stories recommended by Malaysian newspaper!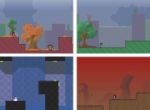 As per the news post at the time: favorite newspaper's tech section did a centrefold review on Knytt Stories in the same place where one would find reviews of Half-Life, Neverwinter Nights 2, or The Witcher. Yes people, a klik game made it into one of the most reputable newspapers in Southeast Asia. There's a copy of the review on their online site. It's short, but it's rare to find an almost completely positive game review there. Click here for our original news post on the story.




Daily Click moves to a dedicated server
If anyone still remembers is that 2008 was the year were our site kept going down and all the asp pages would not come up. Finally our old webserver was going to give us the boot (This also happened in 2007) and we would need to sign up someplace else. Thanks to clubsoft we did and have been on the same server since with no more issues!



New Admin Simon Colmer and Liam and Chris Stepping down!!


With the loss of broomie it took us a couple of months to find a new admin, we did and we did not only found one but we found 2 great new admins!! Click here for Simons introduction news post. . Click here for Liams introduction news post. However at the enf of 2008 we got some more shocking admin news that super long lasting Admin Chris Street was stepping down! Stating: Having left a message in the admin forums, I've now decided to end my time here as an administrator at The Daily Click. Having been here for six years (which is a really long time) I feel that I'm not really as dedicated or motivated as I used to be, and that the quality of my administrating has deteriorated - partly due to the lack of this motivation, and partly to do with personal issues and concerns. - He was going to missed! Be sure to read his entire goodbye msg and the comments that followed. Click here for the goodbye news post!



Microsoft Boku! -Should Clickteam Worry?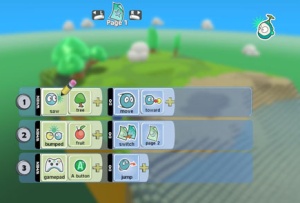 News came in 2008 that Microsoft was stepping into game creation on the xbox platform with a software program called Boku. People were first worried a bit that this program from Microsoft could become bigger then clickteams line of products. Good thing then that as you can see in the comments news post that Microsofts software was not as deep as Clickteams software and people dismissed it almost instantly. See our original news post and the comments that followed.



100 Click Games!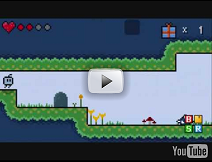 TDC visitor CodeMonkey was hard at work in creating a ultra cool video were you would see 100 click games comes by in the time span of 10 min! He finished it near the end of the year and the result earned him lots of praise! See our original news post and the comments that followed, including the video!



BATTLE FOR #GOTW 304!!!!

Anyone remember this! The battle of the GOTW games. The stars came together and 3 games were duking it out for first place. The battle lasted for 2 days since more people kept voting! But in the end only 1 game survived and Forgotten Lands: First Colony won! See our original news post and the comments that followed!



Phew 2008 came and went, 2009 we are ready for you!!