And the entries for The Daily click's Halloween Boss Battle Game Jam competition are in... all *FIVE* of them. A great turnout, so plenty of spooktacular games for you to enjoy. The games are currently being judged and the results will be announced on Halloween.
In order of submission we have:
A spine-tingling action platformer where you fight an angsty vampire.
According to the author:
"This game does exactly what it says on the tin, allowing you to... behead yourself. In this bone-rattling adventure, you play as a headless skeleton, dubbed 'The Fleshless' by the nefarious vampire lord/terrible punster Dragh Kyllah.
Forever confined to his idle frames, Dragh Kyllah is envious of the Fleshless' ability to have different animations. You must combat the salty bloodsucker's countless minions, including zombies, bats, goblins, and ghosts, and eventually, the man himself. But you also come prepared, albeit against your will, as various objects are hexed to become your surrogate head/weapon."
Help Billy recover the Mystical Candies from Franken's monsters!.
According to the author:
"It's the Halloween season once again, and little Billy is going trick-or-treating. After going through house to house for candy, he stumbles upon a mysterious house with an old man living there. He tells Billy about these magical candies known as the 4 Mystical Candies and that with every single one you eat, you get granted one wish.
Meanwhile, a scientist kid named Franken heard the news that Billy got a hold of the 4 Mystical Candies, so he sends four of his monster minions (which are based off classic monster movies) into the neighborhood in search of Billy. While Billy was walking through the neighborhood park, Franken's monsters came out of nowhere, gave Billy a good scare, and take the candy from him. With his state of the art Turf Dart Gun, it's up to Billy to go after those monsters and recover the 4 Mystical Candies. Are you up for the task?"
HALLOWEEN CHAMPIONSHIP by LordHannu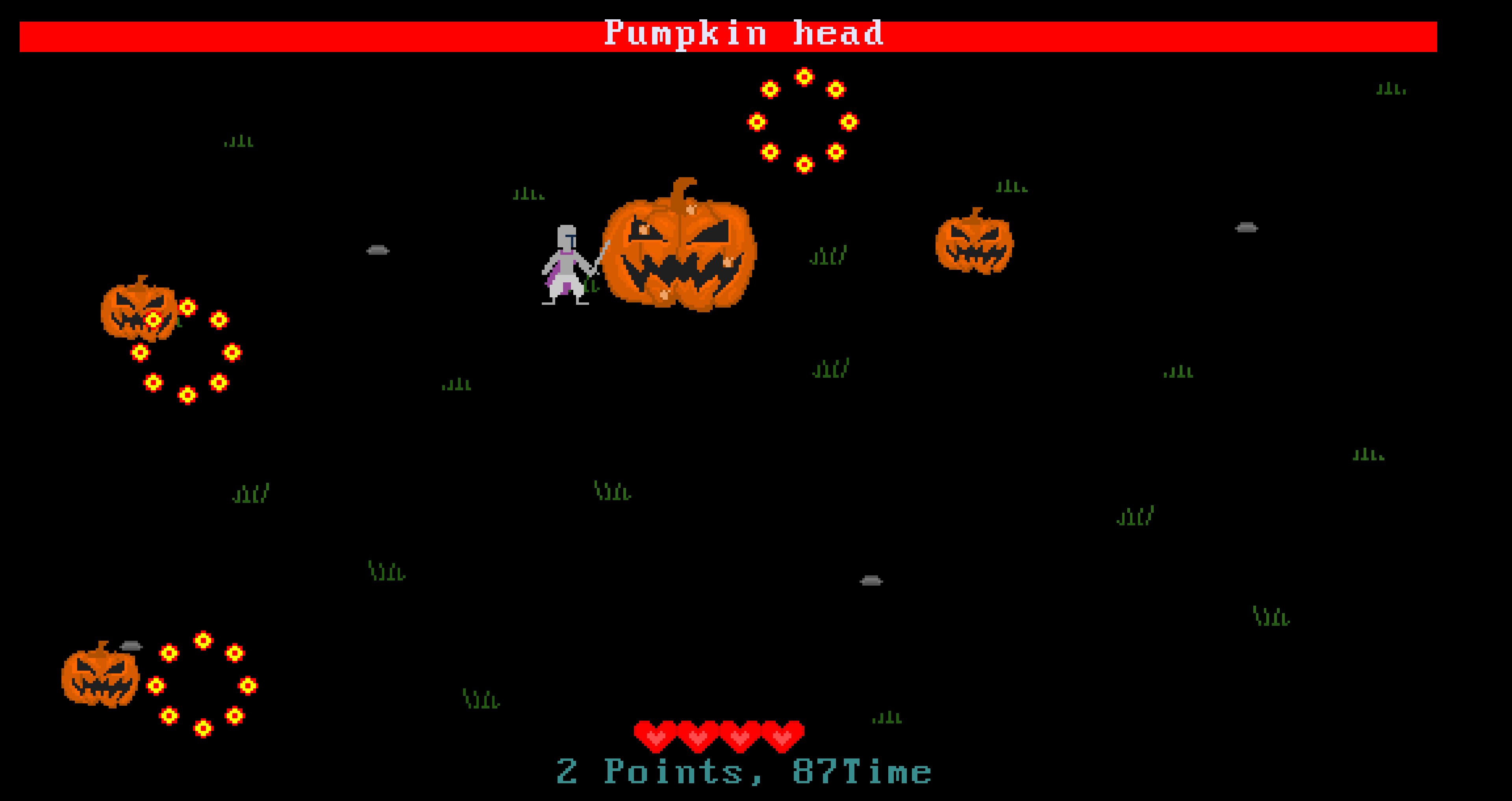 Fight Halloween monsters and gain your glory in the hall of fame.
According to the author:
"You can pick between 3 characters knight mage and archer."
HALLOWEEN BOSS BATTLE by MinkoedZamorVedro
The story wasn't written by AI.
According to the author:
"You have to help your friend Golden Pork defeat The Halloween Geist™, who prevents him from playing with his friend. But it's not so easy to do this, because The Halloween Geist™ is not some kind of sucker, but a powerful boss who has prepared a lot of trials for our hero! And there is another problem: your golden friend is not very friendly to those who cannot help him. In other words, he kills them. Good luck."
Happy Halloween!
According to the author:
"Phil has invited Gavin to a Halloween party over at a haunted mansion, but the twin of Phil would like to have a talk to Gavin once he gets over...."