Slumberfish
Author:
Hill Gigas
Submitted:
14th July, 2011
Favourites:
2
Genre:
Puzzle
Downloads:
141
Rated:




Edited By Hill Gigas on 7/15/2011

In Slumberfish your goal is to guide a red ball to it's goal using the sleeping sea creatures around it! Clicking a jellyfish will wake it up and cause it to jump upward, knocking the ball upward as well. Clicking an orange fish will wake it up and make it dash forward, knocking the ball to the right. Green fish knock the ball to the left, starfish can throw the ball in any direction depending on their color, etc. As the levels get more advanced, puzzles make use of whirlpools, ocean currents, seahorses, turtles and pufferfish! There are 40 levels in all!

Tips:

-For a speed boost just click on the ball!

-If you get stuck or want to try again, press delete or double right click the ball to pop it and start the level over again.




Review This Download









http://www.scottgames.com/Slumberfish.zip (20.48 mkb )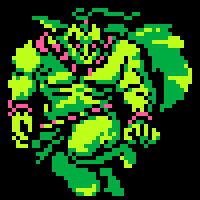 Hill Gigas
Reviewing Madman
Registered
6/7/2004
Points
130








Is this worth a look? Let others know!

Favourite